WHAT TO EXPECT FROM WEEKLY VOICE LESSONS WITH US
You will learn how to make peace with the mental and emotional aspects of learning to sing.

You will deepen your passion for singing and studying the voice.

You will feel empowered.

You will understand the purpose of singing and it's benefits to you.

You will work on songs you enjoy.

You will develop deeper self awareness.

You will learn "The Selfless Art of Singing" vocal method to sing any style of singing you desire.

You will learn how to singing with emotion and connect to the text of the songs you sing.

You will be motivated to grow from positive reinforcement while continuing to expand your comfort zone.

You WILL gain confidence in singing which will transfer over into your everyday life.

You will have access to perform in our regular TWVS student recitals.

You will have access to our private collection of vocal warm ups exclusive to TWVS students.
about the studio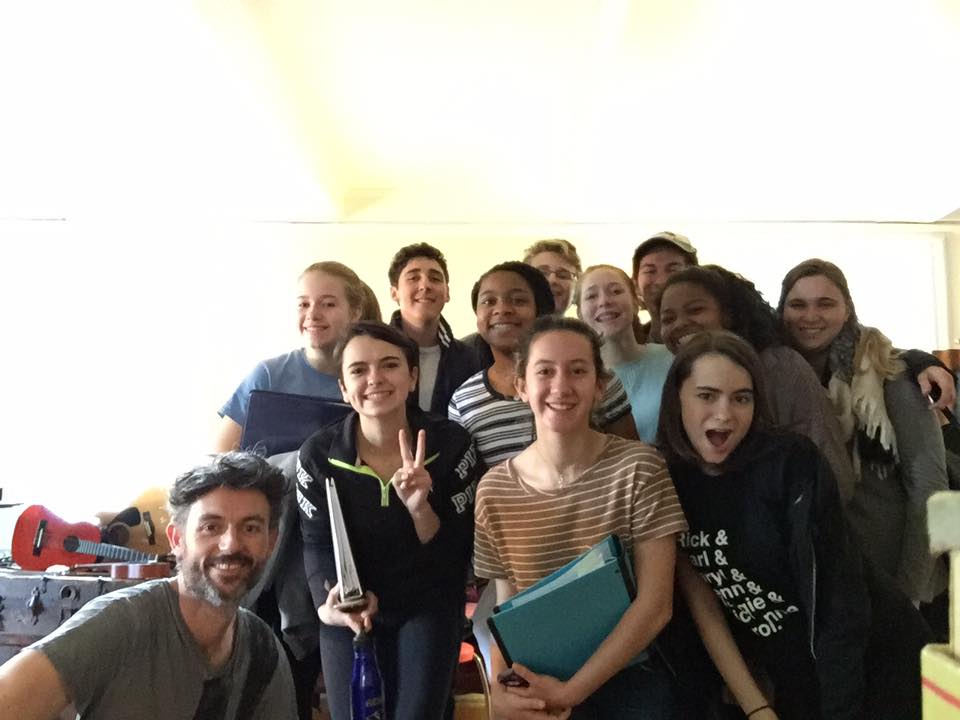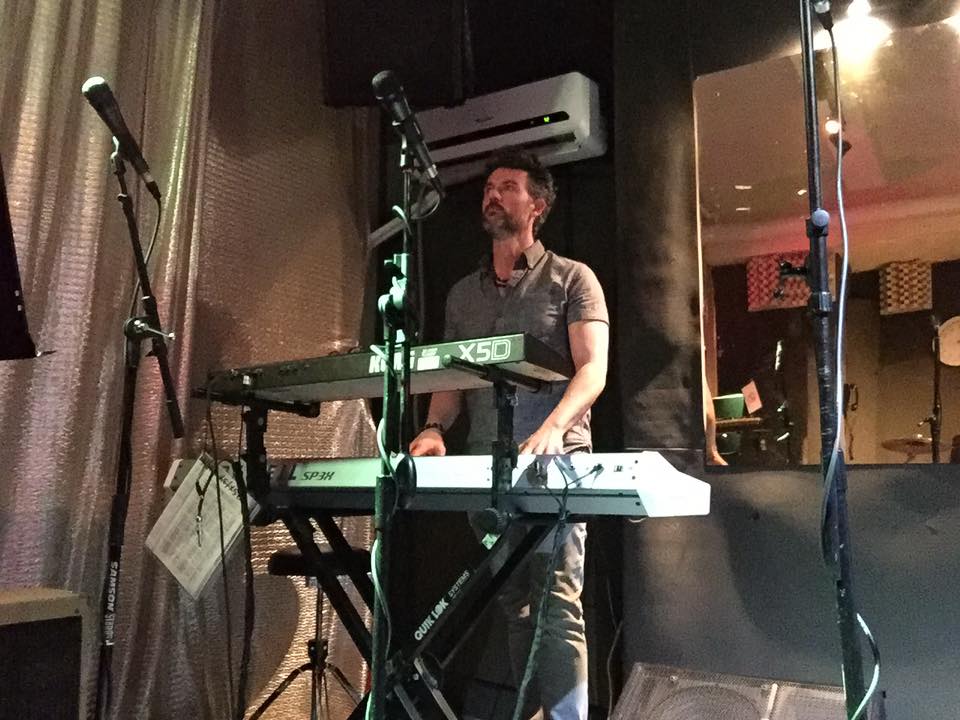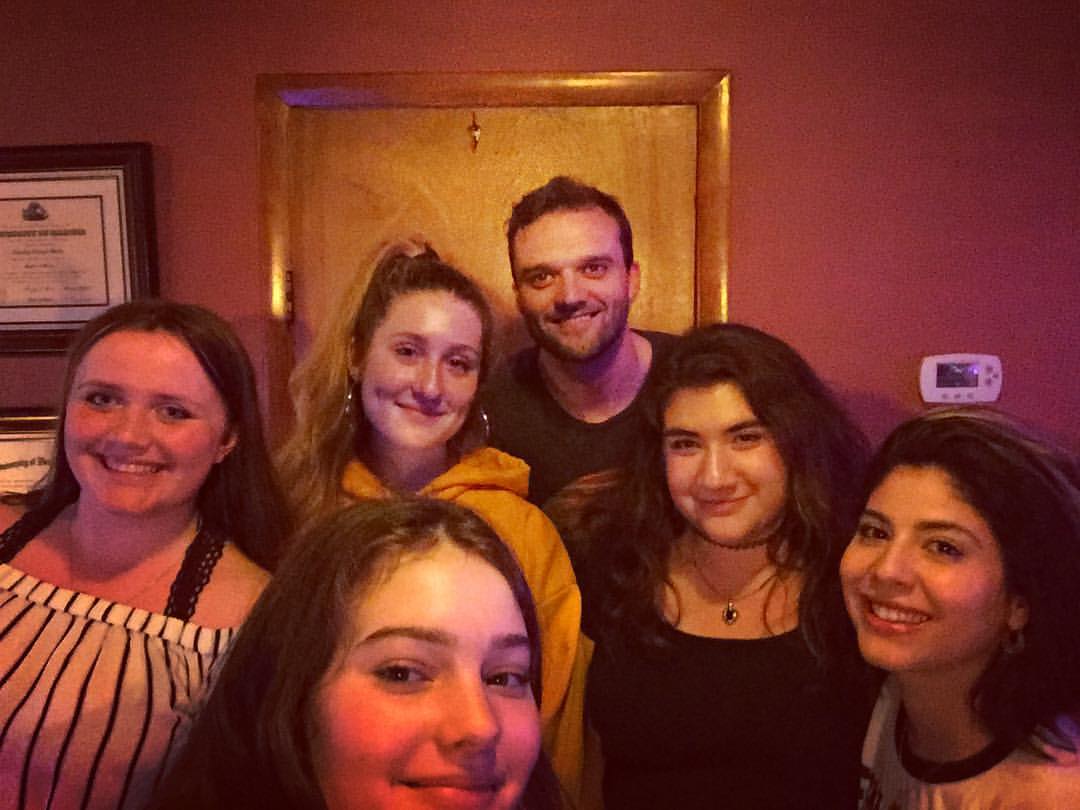 Tim's voice studio was at capacity within 14 months of opening it's doors here in Maplewood New Jersey IN 2010. Even though Tim's voice studio currently services well over 100 vocal students each week locally, online and in the Manhattan, his staff still finds time for new clients. They accept voice students from all ages and every ability level. Tim is equally comfortable working with the classical repertoire as he is with the contemporary. His unique approach to teaching different styles of singing helps students unlock the secrets of being a versatile singer using his "The Selfless Art of Singing" Vocal Method. Tim offers voice lesson in Pop, R&B/Hip-Hop, Rock, Musical Theatre, Jazz, and Classical.
STUDENT TESTIMONIALS
-Jessica Bishop-Velma WEST SIDE STORY on Broadway, Meg- National Tour of Phantom of the Opera--and Broadway
"Tim Welch is an excellent teacher who really invests in his students. Before, I trained with him, I would have never considered myself to be a singer. However, after a few classes, we began to unlock and redefine my voice. He is passionate about healthy singing, strong technique as well as the unique individual. He will change the way you work and think!
-James Erickson- National Tour of SOUTH PACIFIC, NYU Vocal Performance/Musical Theatre Major
"Tim Welch not only provided me with a great groundwork of vocal technique, but also the knowledge to understand and make intelligent decisions about the health and use of my instrument. Tim makes every lesson an enjoyable experience and his genuine love and excitement for the arts provides an excellent energy from which to learn and grow!"
-Leigh Joseph- University of Colorado at Boulder-Vocal Performance (Opera)--
"Over the 5 years of working with Tim Welch, he really helped to lay the foundation for my vocal technique. I learned so much from him about the classical production of sound and I owe the majority of my technique to his teachings. I looked forward to lessons and the time spent in them were always of value. Tim inspired me to work harder and become a better musician overall."
Patty Redifer- Current Online Singing Student with Tim for over 10 years!
"I am very pleased and amazed at how much progress I have made with lessons via Skype. It definitely is convenient not to have to leave the comfort of my home for a lesson. Tim frequently uses headphones in order to better hear nuances in my singing quality. He is a gifted and continually encouraging teacher."
-
online voice lessons
Tim's online singing studio has students from Switzerland to Denver.
Tim and staff offer "real time" online singing lessons
How does it work? First, the instructor studies your voice, then records piano accompaniments to songs for you or helps you find backing tracks online. They then sends them via email so you can sing with them in your online singing lessons. They also records vocal exercises specialized to your singing style. The TWVS staff works with singers on jazz, pop, rock, R&B, electronic music, opera and musical theatre.
Tim's Teaching Bio
Tim, a native of Buffalo NY, received his Master of Music degree from the University of Illinois and his Bachelor of Music degree from the University at Buffalo both in Vocal Performance. As a singer, he has performed leading roles in operas and musicals in many of the United States, as well as Bermuda, Germany and Greece. Tim has also worked as a piano bar musician and is a singer/songwriter.
His unique approach to teaching different styles of singing has helped his students land jobs ranging from Broadway roles to major pop record label deals in L.A. Tim has developed an effective system to break down the differences between styles of singing, so that singers can explore virtually all styles of singing. Tim is the creator of "The Selfless Art of Singing Vocal Method" and he and his staff are equally comfortable working with the classical repertoire as they are with the contemporary. Tim offers voice lessons in pop, musical theatre, jazz and classical vocal studies.
Tim has taught at the colleges and in private music schools while maintaining a thriving full time private voice studio in Denver, Colorado. After moving to Maplewood New Jersey in 2010, he he joined the faculty at both Passaic and Bergen Colleges in New Jersey teaching voice and music lectures.
Tim's graduating high school students have been accepted to vocal programs at NYU (musical theater), Berklee School of Music in Boston (commercial singer/songwriter), University of Colorado (opera), Roosevelt, University of Northern Colorado, University of Denver, UCLA Musical Theatre, Oklahoma City University, AMDA, Bethel and more. The majority of his studentshave received scholarships.
He has prepared singers for jobs in regional musical theatre and Broadway by sharing his vast knowledge of musical theatre audition repertoire. Tim loves helping pop singers and singer/songwriters discover their unique original sound while avoiding traps of imitation and mimicry. From his history playing piano bars, Tim has great resources to help singers uncover the nuances to singing jazz and american standards. Tim also has extensive experience as the front man of bands from vintage rock to experimental electronic music. Not only does he have great experience breaking down contemporary styles, he also has extensive knowledge of the classical repertoire. His degree work is primarily in classical vocal studies where he performed leads in several operas and a wide variety of art song recitals. He loves the work of building highly resonant classical voices and introducing singers to this gorgeous world of vocal music.
Tim loves working with beginners as much as professionals. He enjoys the journey of defining the differences between ALL styles of singing as well as the mental and emotional aspects of becoming a singer.